At Big Foot Tools we have been providing high-quality tools since 2016, with resistant, durable and unique designs, we know the needs that any carpentry or construction professional can have because we were also carpenters.
Big Foot Tools was born when Robert Hutchings, a professional who worked as a framer and carpenter for almost thirty years and who, due to his experience, decided one day to place a larger blade on his 7 ¼ "saw Skilsaw, managing to cut 4 x 4s in a single pass instead of two.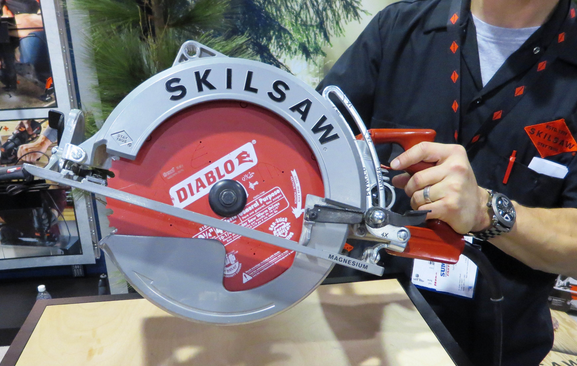 Although we are sure that the Big Foot tools are the strongest and best quality in the market, we are constantly searching for ways to make them even stronger and lighter in order to facilitate the work without detracting from the quality of the tools.
We offer blades, head cutters, adapters kits for the Big Foot Saw 10 ¼ inches, the Big Boy 14 "Worm Drive beam saw, the universal handle Big Foot, the Hammer peashooter (peashooter hammer) and many more useful parts and tools Big Foot.
In Big Foot Tools we have peashooter hammer sales to facilitate the work of accessing narrow or very high places where it is difficult to reach with a hammer. If you are a pick-up carpenter you know that the badly embedded or un-embedded nail heads reflect poorly done work, that's why it's important that you know the peashooter nail driver.
We know that you do not have to know how to use or assemble each tool. On our website http://bigfootsaws.com/, we show you how to make a peashooter with videos of the peashooter tool equally of many of our tools.
The Big Foot skilsaw is of excellent quality as well as all our tools. Check it out yourself, buy one from our exclusive distributors, and buy original Big Foot tools.